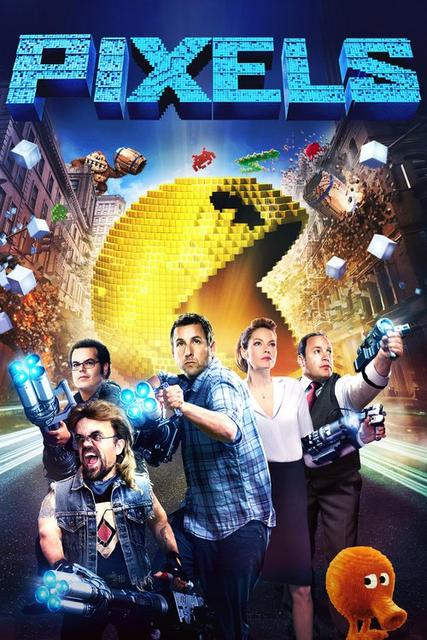 Pixels 2015 Dual Audio 1080p BluRay x264 Hindi English ESubs Free Download
IMDB Ratings: 5.6/10
Directed: Chris Columbus
Genre: Action, Comedy, Sci-Fi
Release Date: 12 August 2015 (UK)
Language: Hindi(Indian Dubbed), English
Quality : 1080p BluRay
Size: 1.69GB
Film Stars: Adam Sandler, Kevin James, Michelle Monaghan
Exclusive By !!~:: DREDD ::~!!
Story line: Sam Brenner, Will Cooper, Ludlow Lamonsoff, and Eddie "The Fire Blaster" Plant all played classic arcade video games as teenagers. But now they have to use their skills to try to save the world from aliens. The aliens watched video feeds that they thought was a declaration of war. So they send down the classic arcade games to destroy earth. They also get help from a military specialist. They have three lives and if all three get used then earth will be destroyed, and every time they lose a live the aliens take someone's life. Who will win, us or the aliens? It's an all-out battle to save our planet and everyone on it…….Pixels 2015 Full Movie Dual Audio 1080p BluRay.
Single Download Links